Are You No Longer Feeling The Love From Your IT Company?
Do they act like they could care less about keeping you as a customer?
Not responding to your calls quickly, nickel-and-diming you for everything, leaving problems unresolved for days and forcing you to manage them?
If that sounds familiar, there's good news: at Progressive Computing, we provide top-tier, reliable IT support at a fair flat rate with no surprises.
We've been delivering world-class IT Support to small & medium-sized businesses in NYC and Westchester County since 1993, and we're here to help get you through the years ahead—no matter what challenges you face along the way.
To find out if we can do a better job giving the support you need, call today or fill out the form on this page.
Read What Other New York Businesses Say About Us
Companies Today Face 3 Big IT Challenges:
ACCESS
You need a way to provide your employees with reliable access to everything they need to do their job.
SECURITY
And you need to do it in a way that keeps your network and your data safe and secure.
PRODUCTIVITY
Finally, you need new tools to allow for communication and collaboration so your employees can be effective.
These are the biggest issues, but there are more—such as, how do you track employee productivity? How should you adjust workflow to make sure your team remains effective? What are the best practices of remote work?
The best way to navigate these challenges is with the help of a professional IT Support Provider with the resources, the expertise, and the dedication to excellence to help you succeed even during the most challenging of times.
Get The Support You Need From The Premier IT Services Provider In NYC & Westchester County
Hi, I'm Ugo Chiulli, CEO & Co-Founder of Progressive Computing. We pride ourselves on giving world-class IT support to small and midsize businesses in the NYC Area through our unique 3-part approach: Security is Paramount, High-Touch Communication, and Detailed Documentation.
Here's what you can expect from us:
Friendly, responsive service. We guarantee fast, responsive service when you call our dedicated helpline.
Cost-effective IT support. You'll get up-front pricing and flat-fee support with no surprise bills.
Fast, Secure Performance. We make sure your data and network are secure so you can rest easy.
We know these are trying times for a lot of businesses. That's why we're doing everything we can to serve our community by helping companies to stay in business until things return to normal.
You have my word that we'll do everything in our power to make sure your business is set up for success in the coming weeks and months, and we'll be there to support you every way we can.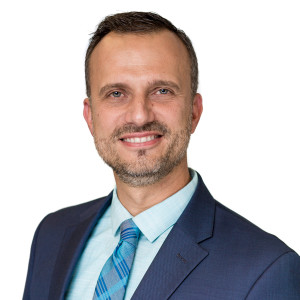 Ugo Chiulli, CEO & Co-Founder
Are You Ready For Better IT Support?
Call or fill out the form to find out how we can deliver superior IT support for one fair, flat rate.
See Why So Many New York Businesses Trust Progressive
Are You Ready For Better IT Support?
Call or fill out the form to find out how we can deliver superior IT support for one fair, flat rate.