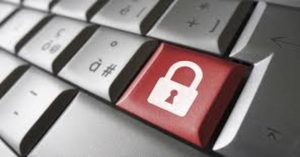 Let Dark Web facts (not hype) inform your security decisions in the wake of COVID-19. Don't make decisions about your Dark Web security posture until you see these Dark Web facts.
Dark Web threats are growing increasingly more dangerous as bad actors take advantage of turbulent times, creating additional pressure on cybersecurity teams. But there's a lot of hype out there about the Dark Web that's designed to scare businesses into buying overly complicated solutions that don't fit their needs. Let's cut through the hype with some real Dark Web facts.
Dark Web activity has increased by 300% in the last 3 years.
Over 30% of North Americans access the Dark Web regularly.
More than 2 million active users connect to the Dark Web through the TOR browser every day.
TOR's bandwidth capacity has increased from around 50 gigabits per second (in 2014) to approximately 300 gigabits per second (in 2018).
The total value of bitcoin transacted on the Dark Web jumped by 65 % in 2019.
The estimated annual revenue generated by cybercrime in 2019 was $1.5 trillion.
A ransomware attack will take place every 11 seconds by 2021.
Hackers attack every 39 seconds, on average 2,244 times a day.
60% of the information available on the Dark Web could potentially harm enterprises.
In addition to information, Dark Web markets also deal in other nefarious things like criminal services, espionage, illegal collectibles or animals, human trafficking, credit card numbers, drugs, guns, counterfeit money, stolen goods, password lists, cybercrime software, cracked credentials, and other shady things.
Our Dark Web ID helps mitigate the growing threat of Dark Web danger for companies of every size by monitoring and analyzing the Dark Web 24/7/365 in order to guard against cybersecurity threats. Our research and investigation have given us clear insight into how the Dark Web has evolved in the aftermath of COVID-19. Increasing Dark Web activity increases Dark Web threats. Add Dark Web monitoring to your security stack now to save headaches from Dark Web threats later.
Contact us today and we'll be happy to share our expertise with you as we help you put together the digital risk protection platform that's right for your company.
Article used with permission from ID Agent